Collection
Terra/Aqua Lighting
Reptile lighting is an essential element of reptile keeping
 Explore our selection of reptile lighting products & accessories and take an extra peak at our different UVB Led lighting, a fantastic, energy-saving alternative to your traditional UVB lamp. 
Develop an understanding of lighting
Reptiles and amphibians need UVB and UVA light to stay in good health. Different types of light play different roles in keeping your pet healthy and happy. UVA, UVB, and UVC are the three components of the UV spectrum. All three are found in natural sunlight, the most critical element of a reptile's wild living environment.

Among other things, UVA light helps regulate behaviors such as feeding, regular movement, mating, and similar activities. Furthermore, UVB light promotes the synthesis of vitamin D3, which is necessary for calcium absorption. Although reptiles do not require UVC light to live, they can help kill bacteria. But note that this light can be harmful to most animals at high levels of exposure.

Get the most out of your lighting

Additionally, we know that glass and plastic filter UV wavelengths. Therefore, ensure your bulbs are adequately exposed to the habitat to get the most out of them. Also, note that there will be a gradual decline in UV output over time. Unfortunately, you need to replace a fluorescent bulb 3,500 hours or approximately 12 months.
Energy-saving LED
In contrast, you could save on electricity and the annual replacement of the UVB light source with a full spectrum LED. For example, our LORA Full spectrum LED UVB/UVA/Grow light. A LED spotlight with long durability and low energy consumption. With only 3W, it shines as efficiently as a 25W UVB 5.0 spiral bulb—significantly reducing power consumption. The closest artificial lighting can come to natural sunlight, with a lifespan nearly 12 times that of a traditional UVB, around 25 000 hrs!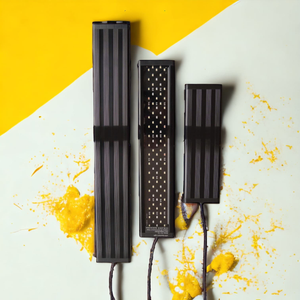 From 945 kr
Unit price

/

per
From 745 kr
Unit price

/

per
LYSA All In One Mercury Vapor Lamp - Complete UVB/UVA and Heat Lamp, 80-275W
395 kr
Regular price
Unit price

/

per
From 395 kr
Unit price

/

per
---
You're viewing 1-3 of 3 products